What Are The First Things To Check When Buying Used Heavy Equipment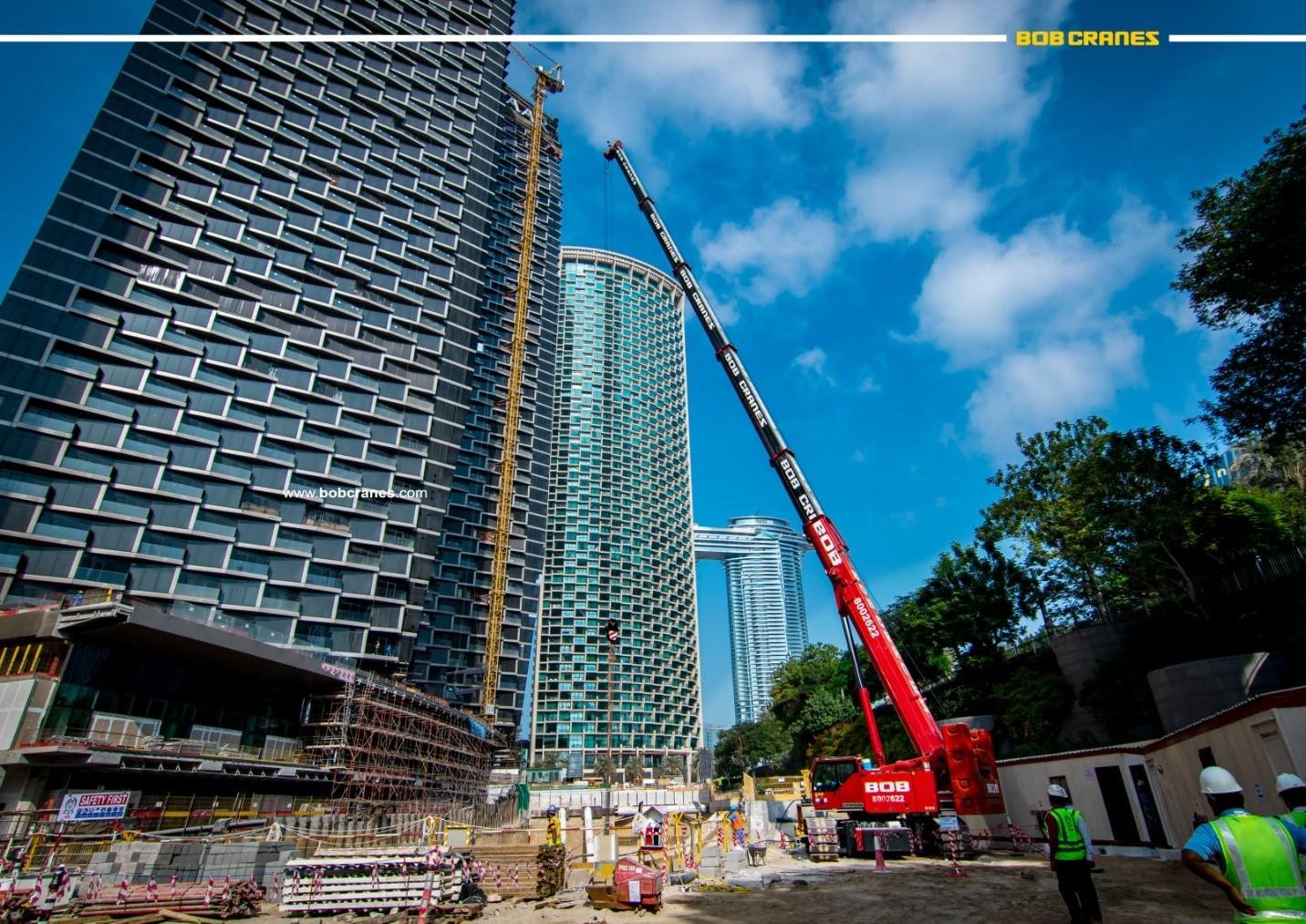 Cranes and heavy machines are indispensable in many industries especially construction industries. They are necessary for carrying out various projects and engineering works. Buying a used heavy equipment come with a lot of disadvantages. It is always advisable to rent equipment instead of buying it. Ranked high among the heavy equipment rental companies in Dubai BOB cranes provide premium heavy lifting solutions. We have all the facilities and equipment for ensuring smooth operations. We can undoubtedly say that we are one of the best crane rental company in UAE.
Let us explore some of the things which needs to be checked when buying used heavy equipment
Capital Investment
Purchasing equipment whether it is new or used involves high cost. It adds up to your capital investment. Cranes, excavator, tracked dozer or a tele handler are expensive. Buying them will block your fund and ROI you get from it will be slow. The money you invest in buying equipment can be utilized for other purposes of your business. Therefore it is wise to rent heavy equipments as and when you require.
Efficiency of used machines
The efficiency of used equipment will be of course less. The performance of the engine will be very poor. Engine troubles like oil leakage, difficulty to start the engine smoothly can occur in used equipments. If you are buying used equipment make it a point to check the engine. It is recommended to rent machines since companies renting machines will have everything in perfect working condition.
Maintenance
Maintenance of used equipment will be high and if the maintenance history of the equipment is not checked properly you will end up adding expenses for its maintenance and repair. Renting removes the burden of maintenance completely away from you.
Test drive
Test drive is recommended when you are purchasing a used machine. An experienced person has to inspect and operate the equipment to know in detail about its capacity and other features. Through test drive the equipment's faults and defects can be found. On the other hand a rented machine guarantees good and efficient operation hence there will be no need of test drive. The rental service provider will also have different equipment with them for you to choose from.
Operating hours
It is important to enquire about the operating hours of the used equipment before buying it. This helps in understanding how long the machine can be used .There is no need to learn about operating hours of rented machine. You only need to check its efficiency.
Fluids
While buying a used machine fluids like hydraulic fluid, transmission fluid, engine oil and coolant have to be examined. Contamination in it shows that the machine has not been properly maintained. This can lead to issues in the machines later on. Here too renting comes to your rescue.
Wear and tear
If you are buying a used machine check for damages, rust, cracks, welding patches etc. If not properly checked it will add up your expenses. There is no need to inspect for wear and tear in rented machines.
For your entire requirement regarding construction equipment rental Dubai without any further delay contact BOB cranes, the leading among heavy equipment rental companies in Dubai.