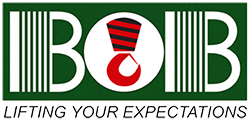 TRANSPORT BY HEAVY

AND LIGHT TRUCKS
OUR SERVICES
HEAVY TRUCK TRANSPORT COMPANIES DUBAI
The scope of services among heavy transport companies in Dubai includes all types of trucking, trailers and equipment to handle a wide variety of requirements. No matter what the industry offers, our company caters to individual requirements with full range of equipment.
We are the most streamlined heavy truck transport companies in Dubai for any project as the delivery of oversize and heavy components is key to a project's critical path.
BOB Transport provides a cost-effective and safe heavy transport service to our clients. Our engineers at the initial stage of the project assists in optimizing its design by providing insight into the methods of transport that may be used. This input not only contributes to efficient transport of the objects, but it can help save money and time in the transport schedule making us the best heavy transport companies in Dubai
BOB'S modern fleet of heavy truck transport in Dubai is one of the best in range and capacity, including everything from conventional trailers to skidding, jacking, sliding systems and self-propelled modular transporters (SPMTs).
One of the largest fleets, industry-leading expertise and world-class customer service,BOB Crane Rental is the smartest, safest dimension for any lift.