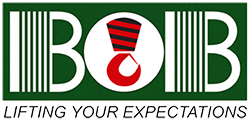 FLEET

MAINTENACE
OUR FLEET
At BOB CRANES, nothing happens by chance. We make sure our fleet meets the high standards you demand on all jobs; every vehicle is regularly inspected as part of a strict maintenance regime which includes:
Scheduled maintenance – In line with UAE and manufacturer's standards
Long drain oils and filters – To optimise service interval periods
Predictive oil sampling – For accurate monitoring of the crane's driveline and operating systems
Front-line diagnostics and repairs – From our team of factory trained service engineers, who are available for quick deployment to support our depot-based network, and provide additional expertise
Accessible records – All service and repairs are recorded in centrally stored files, which can be viewed online and provide immediate availability of maintenance data to engineering staff
Crane standardization – This enables essential spare parts to be held centrally allowing distribution to our depot network on a national scale.
Mobile helpline-, A dedicated 24×7 mobile workshop team available on the move to service calls without wasting time.