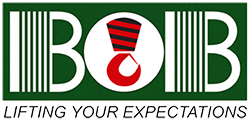 MINI / SPIDER

CRANE
OUR FLEET
SPIDER CRANE SERVICES UAE
Mini or Spider Cranes are the perfect lifting equipment wherever access is restricted or working space is confined. They have the flexibility and capabilities to assist in huge variety of lifting situations with capacities ranging up to 10 tons. They are valuable source for a vast range of industries including glazing, construction and utilities.
As a crane rental company in UAE, we have top-notch and competitively-priced cranes for rent to satisfy your requirements. As part of our services, we also lease out top-notch spider cranes for customers in the United Arab Emirates. Our spider cranes are compact pieces of equipment with sleek designs as well as an impressive reach and lifting capacity. These are ideal cranes for working in restricted spaces and offering you assistance in handling even the most unusual circumstances and spaces. These are among the biggest draws for our spider crane services in UAE.
Spider cranes can perform skilled lifting tasks as well as have advanced safety features such as outrigger interlocks that stabilize the chassis during lifting operations. The advanced features drive the market for spider crane services in UAE as well. Mini cranes also play a part in reducing manpower requirements, labour issues and scheduling time, thereby boosting productivity.
We offer the latest equipment to our clientele so that they can attain optimum performance levels and reliability. As a crane rental company in UAE, we are always here to assist you in any sort of challenge that might come about on site. We have well-equipped and well-trained technicians, in addition to a powerful fleet of cranes.
UNIC - URW 1006
Capacity – 10 Ton
Max. Lifting Height- 21.9m
UNIC – URV 706
Capacity – 6 Ton
Max. Lifting Height- 19.5m
UNIC - URW 547
Capacity – 4 Ton
Max. Lifting Height- 18.6m