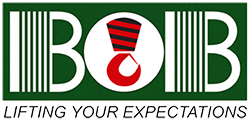 OTHER

EQUIPMENT
OUR FLEET
CONSTRUCTION EQUIPMENT RENTAL DUBAI
Our exclusive fleet of construction equipment rental in Dubai includes various other types of construction equipment suitable for different needs. Excavators are large equipment available over tracks and long arm with bucket which can rotate 360 degrees. Generator sets of different capacities designed to meet rigorous requirements of temporary power needs. Skid steer loaders are one of the most versatile machines available which are simple to operate, can turn within their own foot print ideal in confined spaces. Wheel loaders are used in construction to move or load materials such as asphalt, demolition debris, Gravel, rock etc. This has a front mounted square wide bucket connected to the end of 2 booms or arms.
At Bob Cranes, we offer a wide variety of equipment units for the construction industry, including forklifts, cranes, aerial platforms, and earth moving equipment. Thanks to the variety of products we offer, clients have come to view us as a one-stop destination for heavy equipment. It is worth noting that the word 'heavy' refers to the nature of tasks that our equipment helps perform but not the size or weight of the machinery. We carry one of the largest fleets of equipment for heavy-duty construction operations from one of the best brands. Therefore, many approach us for construction equipment rental Dubai services on a short-term or long-term basis.
We provide the technical expertise and exemplary customer service, which you would expect from a top equipment rental service provider. Our team can aid you in finding the best equipment rental option as well.
No job is too small or large for our construction equipment rental Dubai based company. We have the equipment for rental to tackle almost all kinds of construction tasks, including lifting construction materials or workers and erection. Our fleet of aerial platforms has lifts in various sizes and heights to help clients access those tough-to-reach spaces.
To construct for a brighter tomorrow, we know that we must offer the best machinery and services for our customers at the least price and employ the best technicians. Choosing Bob Cranes means trusting certified experience, quality heavy-duty equipment, cost-effective solutions and more.
Our division of construction equipment rental in Dubai and other emirates takes care of full range