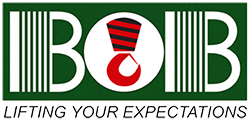 TELE

HANDLER
OUR FLEET
TELEHANDLER RENTAL SERVICE IN DUBAI
A telehandler, which is similar to a forklift but has a telescoping boom that can extend forward and upward from the vehicle, is more like a crane than a forklift due to its improved versatility. The operator can attach one of the several available attachments, such as a bucket, pallet forks, musk grab, or winch, at the end of the boom. Most heavy equipment rental firms in Dubai offer this as one of their most widely used and practical pieces of equipment.
Telehandlers combine the lifting capacity of a crane with the capacity of a forklift for lifting heavy objects. The secret to its adaptability is a sturdy yet lightweight telescopic boom that gives the job site extra power, reaches, and flexibility.
There are many reasons why heavy equipment rental companies in UAE are becoming popular. The cost of purchasing equipment is on the rise, and an unstable market has compelled construction businesses to look for savings wherever they can. This is one of the main factors driving the growth of equipment rentals. Renting has become a practical choice for many companies, enabling them to reduce costs and manage a more financially secure construction operation. Here are some advantages your business will experience if you start renting construction equipment.
Bob Cranes has solidified its position as the top provider of heavy machinery rentals in the UAE region. Our ever-expanding fleet of rental cranes and heavy machinery can handle even the most difficult and complex heavy lifting, heavy transport, and temporary energy solutions requirements may be handled by. We are ready to meet the heavy machinery rental needs of all the major industries, including Oil & Gas, Marine, Construction, Petrochemical, and Manufacturing, as heavy equipment rental companies in Dubai. At Bob Cranes, our main priorities are efficiency and safety when providing outcomes.
Why choose us?
Expertise – We have years of experience and knowledge that make us one of the most experienced teams in the industry. Our operators and engineers are skilled and trained to deliver the best performance and service.
Unrivalled coverage – Bob Cranes have a warehouse facility located anywhere in the UAE. Our fleet maintenance program and QHSE record makes us unmatched in our industry. This is what sets us apart from the rest and make us one of the best heavy equipment rental companies in the UAE.
Largest heavy equipment company – We are undoubtedly one of the largest fleets of mobile and crawler cranes by providing world-class customer service. Be it a purchase or rental, no one surpasses our quality and customer support.
Customer Relationship – Our team is dedicated to serving the customers. Our partnership agreements range from both big and small but they all are equally important to us. We value all our customers and aim to build long-lasting relationships.
Heavy Equipment Rental Companies In Dubai, UAE
Telehandlers are versatile pieces of equipment for job sites because of their capability to perform so many tasks, such as loading/unloading, moving, lifting, and picking up. The capability of telehandlers to place a load and retrieve it at height offers obvious benefits over more conventional construction equipment. This flexibility makes telehandlers among the most used pieces of equipment on job sites. We are among the best heavy equipment rental companies in Dubai with telehandlers in our fleet of machinery.
Our all-purpose telescopic handler allows moving any piece of material to higher altitudes safely and quickly. Thus, it satisfies the needs of clients from different industries, including the construction sector. With a lift height of around 55 feet, it can reduce the requirement for a more expensive crane on your job site. It is a valuable part of our fleet of heavy-duty equipment units available on a rental basis.
Our commitment to safety and quality confirms that our clients get superior equipment units alongside exemplary customer service. The long-time partnership with JCB strengthens the commitment of our company to contribute to client performance and productivity. As one of the finest heavy equipment rental companies in Dubai for construction clients, that commitment is the cornerstone of our philosophy.
TELEHANDLER JCB 540
Capacity: 4 Ton
Lift Height: 16.7m
TELEHANDLER JCB 540
Capacity: 4 Ton
Lift Height: 16.7m