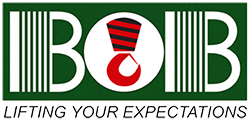 TELE

HANDLER
OUR FLEET
TELEHANDLER RENTAL SERVICE IN DUBAI
Telehandler is like a forklift but has a telescopic boom making it more a crane than forklift, with the increased versatility of a single telescopic or articulating boom that can extend forwards and upwards from the vehicle. On the end of the boom the operator can fit one of the several attachments such as bucket, pallet forks, musk grab or winch. This is a most commonly used and useful machine supplied by most heavy equipment rental companies in Dubai.
Heavy Equipment Rental Companies in Dubai
Telehandlers are versatile pieces of equipment for job sites because of their capability to perform so many tasks, such as loading/unloading, moving, lifting, and picking up. The capability of telehandlers to place a load and retrieve it at height offers obvious benefits over more conventional construction equipment. This flexibility makes telehandlers among the most used pieces of equipment on job sites. We are among the best heavy equipment rental companies in Dubai with telehandlers in our fleet of machinery.
Our all-purpose telescopic handler allows moving any piece of material to higher altitudes safely and quickly. Thus, it satisfies the needs of clients from different industries, including the construction sector. With a lift height of around 55 feet, it can reduce the requirement for a more expensive crane on your job site. It is a valuable part of our fleet of heavy-duty equipment units available on a rental basis.
Our commitment to safety and quality confirms that our clients get superior equipment units alongside exemplary customer service. The long-time partnership with JCB strengthens the commitment of our company to contribute to client performance and productivity. As one of the finest heavy equipment rental companies in Dubai for construction clients, that commitment is the cornerstone of our philosophy.
TELEHANDLER JCB 540
Capacity: 4 Ton
Lift Height: 16.7m
TELEHANDLER JCB 540
Capacity: 4 Ton
Lift Height: 16.7m