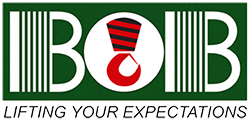 HEAVY LIFTING AND

ERECTION SERVICES
OUR SERVICES
Top Heavy Lifting Services Dubai, UAE
BOB Heavy Equipment Rental L.L.C is one of the largest heavy lifting services in Dubai and UAE, we are the fastest growing company who operate from different strategic locations spanning the length and breadth of the country. Having worked with the biggest names around on high profile U.A.E lifts with fleet capabilities of up to 1,350 tones and providing the know-how needed to make sure multiple lift, round-the-clock jobs run smoothly. Supported by a complete network of logistics support, we offer exceptional service in more than the lift alone. The Heavy Crane Division having the capabilities to support the customer from the drawing board to the final positioning of the components to be erected, including specialist CAD and BIM (Building Information Modelling) tools…. coming soon … allowing us to create lift simulations with precision and forecast any clashes – as well as located at many depots across the U.A.E and an unrivalled transportation network that means cranes can be deployed quickly and efficiently to sites all over the country.
Safety with an acclaimed authority at the heart of everything we do, the most skilled operatives in the industry and one of the largest fleet of cranes across our specialist divisions, our offering is unique. Whether you need one-of the crane on hire, full project management or a contract lift solution on any scale, we can offer single and multiple lift service options that are second to none.
Our design service means you can pass on the overall responsibility of planning a lift to us, while our diverse hire contract, complex, heavy and magnanimous lifting capabilities make us the safe choice when it comes to meeting your exact requirements – whether you need single or multiple vehicles on-site. Our experts will be happy to advise on the best-fit solution for all types of job.
Our capability in heavy lifting services in Dubai and UAE includes and is not limited to, carrying out specialized Lifting services, Engineering, and Rigging services. Well trained, sound technical expertise on heavy lifting and erections, we adhere to the international standard safety policies and procedures. BOB is a genuine leader in its field.
We have unmatched expertise across Technology and Equipment with an acclaimed authority in all our major lifting projects. For safe, efficient and cost-effective crane hire and contract lifts, our diverse range of solutions is unparalleled. We are proud to run the UAE's best fleet of cranes – with load capabilities to suit any job, large or small.
Our experts can plan an entire project for you using CAD software to scope exact requirements and minimize risk, while our vast fleet of vehicles means we can either hire out single cranes for one-off lifts or manage multiple units on-site for the most complex contract requirements.
As part of our unique turnkey offering, we offer a FREE full site survey that will outline every detail of the job in hand, while giving you complete reassurance that all legal and insurance requirements are met – all contract lifts are undertaken under the contract lift terms and conditions.
One of the largest fleets, industry-leading expertise and world-class customer service,BOB Crane Rental is the smartest, safest dimension for any lift.