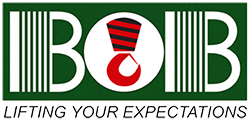 CRITICAL & COMPLEX

LIFTING SERVICES
OUR SERVICES
Best Complex Lifting Services Dubai
Complex Lifting Services in Dubai and entire UAE usually involves a large number of cranes – often of different capabilities. With multiple units working simultaneously and in many cases on a 24/7 operation. It is essential to enlist the services of a partner who truly understands the challenges of such a project.
As one of the UAE's largest lift solutions provider, offering the only national service, BOB is the safe choice for handling the pressures of any multiple lift on any scale, anywhere.
Our fleet of heavy haulage trucks supports the mobile cranes by transporting ballasts, additional crane sections and lifting equipment to wherever they are needed. A single job can require up to 30 heavy transport vehicles, all supplied by and coordinated through the centralised transport division of BOB CRANES.
Heavy lift projects require complex engineering logistics and exceptional, joined-up site management. The cranes at the heart of a project are often supported by as many smaller cranes to provide rigging and smaller lifting, particularly in the rail, energy and petrochemical sectors. With vast experience of coordinating unique contract lifts and meeting strict QHSE standards, BOB is unmatched in its ability to deliver seamless project handling.
BOB Cranes specializes in the full range of complex lifting services in Dubai undertaking transportation services onshore and offshore from hire and trip basis to the execution of totally engineered and managed "Factory to Foundation" projects comprising marine transportation, over land transportation and erection of cargo at site.
With one of the largest fleets in the UAE supported by planning, engineering and supervision of the highest quality, BOB can combine core lifting capabilities with a wider transportation network to take ownership of the heaviest, most complex lifts.
One of the largest fleets, industry-leading expertise and world-class customer service,BOB Crane Rental is the smartest, safest dimension for any lift.