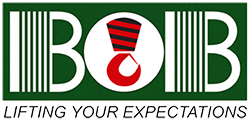 ABOUT

US
BOB - "BEYOND OUR BOUNDARIES"
Now we have our Mobile cranes in Oman. Due to industry demand we are now in Oman.
We go BEYOND OUR BOUNDARIES to explore ENDLESS POSSIBILITIES in Heavy Lifting. Sky is not the limit. BOB CRANES KNOCKS THE SKY when it comes to challenges in HEAVY LIFTING using breakthrough technology and leadership.
A Vibrant, Vivacious and Value based team of professionals with specialized technology, innovative engineering, unparalleled fleet of heavy equipment, comprehensive power lift solutions, optimizing efficiency and cost-effective ways of identifying and streamlining the critical path in achieving the challenges.
With our customer focused approach and a continuous quest for world-class quality, we have unmatched expertise across Technology, Equipment, safety with an acclaimed authority in all our major lifting projects.
Every aspect of our businesses is characterized by professionalism and high standards of corporate governance. Sustainability is embedded into our long-term strategy for growth.
Our objective is to consistently provide our clients with safe, comprehensive, high quality, engineered heavy lifting and transportation solutions onshore and offshore which meet world class standards. Therefore, we place great emphasis on understanding and supporting our clients through personal contact and assistance in the planning of our services to achieve the best possible solution and the most cost effective, safe handling of their goods. We believe that the successful implementation of our highly professional standards largely depends upon our ability to anticipate even the smallest details in the operations.
The operations are executed by our teams of highly experienced and motivated personnel whose technical expertise guarantees the quality of our service. Emphasis is placed upon the adherence to our homogenous and comprehensive documentation and procedures to ensure that our standards of safety, engineering, quality and training are implemented and maintained at the highest standards.